Student Lectures
HTAV Student Lectures will return in 2018!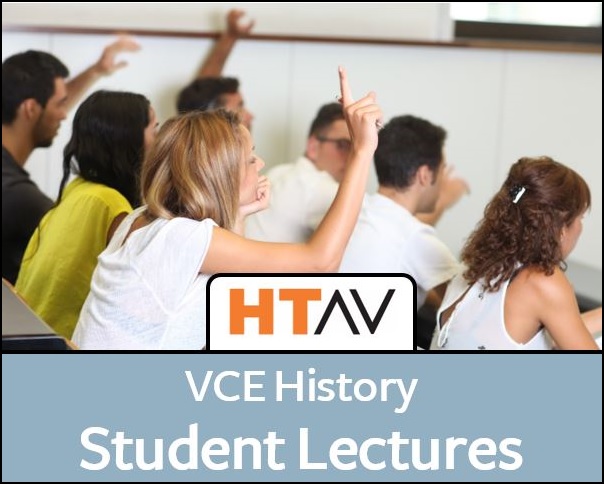 The Student Lectures have completed for 2017. Please keep an eye on the HTAV website for updates on the Student Lectures in 2018.

These history lectures are a must for students of VCE Australian History, Ancient History and Revolutions. The lectures will cover course content and help to prepare students for the examination. Highly qualified, experienced presenters will take students through each Area of Study.

13 Feb 18

4.30 pm – 7.00 pm

13 Feb 18

23 Feb 18

9.00 am - 3.30 pm

23 Feb 18