Student Lectures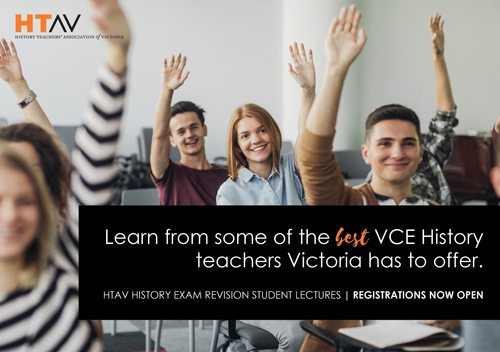 The History student lectures cover course content, offer SAC advice and help to prepare students for the examination. The lectures are for students of VCE Australian History, Ancient History and Revolutions.

Learn from some of the best VCE History teachers Victoria has to offer. The HTAV Student Lectures are not to be missed!

Did you know? Teachers, if you register a group of 10 or more students, you can attend for free!

REGISTRATIONS WILL OPEN SOON!
1 Jan 20

9.00 am - 3.30 pm

1 Jan 20