Robert Menzies Institute Speech Competition
Robert Menzies Institute Speech Competition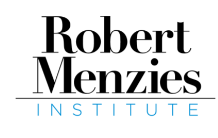 The Robert Menzies Institute Speech Competition is a program for secondary students in Australia to practice oratorical skills in a speech relating to the legacy of Australia's longest-serving Prime Minister, Sir Robert Menzies. Robert Menzies was well-known for his powerful speeches, including the Jefferson Oration, delivered on US Independence Day at Monticello, Charlottesville, Virginia in 1963. Sir Robert Menzies spoke often of the importance of a good speech: "Aim at simple, clear speech, and if you aim at that and achieve it, you will find that this will make a very great difference right through your lives."
The theme for 2023 is 'Even small friends are important to a great power'. How does the ANZUS alliance contribute to peace and democracy?
This competition is open to students in years 9–12, studying in Australia.
Record a speech of between 5 - 7 minutes addressing the theme. You must refer to Robert Menzies's involvement in the 1951 ANZUS treaty, what it meant for Australia at the time, and what this relationship continues to mean today.
Submit your recorded video and supporting documentation via a shareable link by the 9th of July 2023.
Finalists will be selected and will be invited to deliver their speeches at a live event in August 2023.
The winning entrant will be invited to deliver their speech at our annual academic conference at The University of Melbourne on Thursday 23 November 2023.
Grading and Judging:
Speeches will be judged on:
Preparation
Subject matter
Structure
Delivery
Students must provide a hardcopy of the speech and supporting notes to show their research and include a list of references.
The speech must engage directly with the theme and demonstrate strong argumentation with a clear introduction, body, and conclusion.
Students will be judged on their use of confident and appropriate language that is clear and audible to the listener.
16 Nov 23

17 Nov 23

23 Feb 24

9.00am - 5.30pm

23 Feb 24