Competitions
History competitions are a great way to motivate and reward your students and raise the profile of History in your school community. There are strong links to the curriculum, and students can often use school assessments and projects as their entries.

If you have ever had the chance to attend an awards ceremony or travel with competition winners, you will know the profound impact the competitions have on their learning and their personal development. There are great travel and competition-judging opportunities for teachers, too!

We have summarised the key elements of each of the competitions below, and you can find out a little more by click on the tabs to the left.
---

Premier's Spirit of Anzac Prize



For Year levels: Victorian students in Years 9, 10, 11 and 12
Topic: What does the "Anzac spirit" mean today in a diverse and multicultural Australia? To what extent can your definition be related to the events and peoples of World War One?
Competition Format: Online submission via the Grants Gateway
Accepted entry modes: essay, artwork, poem, short story, audio, video, musical composition, web page.
Deadline for entries: 5pm Wednesday 6 September 2023
Prizes: Ten prize recipients will participate in a ten day all-expenses paid international study tour to Türkiye in 2023.
Coordinating and/or Sponsoring Organisation: Department of Families, Fairness and Housing.
Special Features: Offers Victorian students the opportunity to explore Australia's wartime and peacekeeping history and be awarded a fully funded international study tour.
Opportunities for HTAV members: Teacher supervisor positions for the study tour available
For more information: https://www.htav.asn.au/students/premiers-spirit-of-anzac-prize
Website: https://www.vic.gov.au/premiers-spirit-anzac-prize
---

Australian History Competition



For Year levels: 7–10, nationwide
Topic: Two papers broadly based on the Australian Curriculum: Years 7-8, Years 9-10
Competition Format: Assessment held on one day
Acceptable entry modes: Test format, multiple choice questions, tests history skills rather than prior content knowledge
Deadline for entries: Registrations close Friday 31 March 2023. Competition held Monday 29 May – Friday 2 June.
Prizes: Cash prizes
Coordinating and/or Sponsoring Organisation: HTAA, Historicool Magazine
For more information: www.htav.asn.au/students/australian-history-competition
Website: australianhistorycompetition.org.au
---

Robert Menzies Institute Speech Competition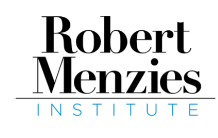 For Year levels: 9–12; Australian students
Topic:' Even small friends are important to a great power.' How does the ANZUS alliance contribute to peace and democracy?
Competition Format: Speech filmed as a video
Deadline for entries: Sunday 9 July 2023
Prizes: The winner will be invited to deliver their speech at the Robert Menzies Institute Annual Conference in November 2023. The winner will also receive $250 worth of vouchers.
Special Features: Finalists will be selected and will be invited to deliver their speeches at a live event in August 2023.
Opportunities for HTAV members: N/A
For more information: www.htav.asn.au/students/robert-menzies-institute-speech-competition
Website: www.robertmenziesinstitute.org.au/speechcompetition2023
---

National History Challenge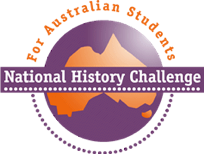 For Year levels: F–12, nationwide
Topic: 2023 Theme – Change and Continuity
Competition Format: Submitted entries to a State Coordinator
Acceptable entry modes: Research essay, museum exhibit, multimedia, performance, website, ANY other form of creative representation
Application process: Schools must register for a Welcome Kit prior to deadline
Deadline for entries: Friday 25 August 2023
Prizes: Cash prizes and a behind-the-scenes trip to Canberra to receive their award at Parliament House
Coordinating and/or Sponsoring Organisation: HTAA, Australian Government, Department of Education and Training
Special Features: Individual or group entry (max. four students)
Opportunities for HTAV members: Competition judging
For more information: www.htav.asn.au/students/national-history-challenge
Website: historychallenge.org.au
---

The Simpson Prize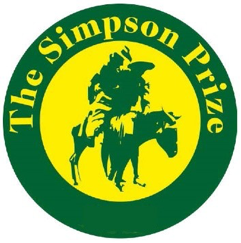 For Year levels: 9–10, nationwide
Topic: New topic question released each year
Competition Format: Online submissions
Accepted entry modes: Essay
Deadline for entries: Friday 3 November 2023, 5pm
Prizes: One winner and one runner-up from each State and Territory will participate in a three-day program in Canberra.
Coordinating and/or Sponsoring Organisation: HTAA, Australian Government Department of Education
Special Features: National Competition
Opportunities for HTAV members: Teacher Chaperone positions available
For more information: www.htav.asn.au/students/the-simpson-prize
Website: www.simpsonprize.org
---

Lynette Russell Prize for First Peoples' History in Schools
For Year levels: 7–10, applicants must be from a Victorian school
Topic: The history of Australian First Peoples
Competition Format: Applications must include a copy of the project in hard or digital form
Accepted entry modes: Project: written, visual, digital or performative.
Deadline for entries: Monday 31 July 2023.
Prizes: Cash prize of $500 and a certificate presented to the school
Coordinating and/or Sponsoring Organisation: History Council of Victoria
Website: www.historycouncilvic.org.au/lynette_russell_prize
---

My Place Competition
For Year levels: Nation-wide, Years 1 to 8 and all special education students
Topic: 'Play and Imagination'
Competition Format: online submission
Accepted entry modes: Creative writing piece
Deadline for entries: Friday 29 September 2023
Prize/s: Placegetters: Signed copy of My Place by Nadia Wheatley, a book pack of Walker Books and a certificate of achievement. All other entrants: a PDF certificate of participation.
Coordinating and/or Sponsoring Organisation: Australian Children's Television Foundation
Special Features: Writing rubrics for Junior Primary and Middler Years students are provided; Teachers of all placegetters will receive a $20 voucher for the ACTF shop.
For more information: www.htav.asn.au/students/my-place-competition/my-place-competition
Website: actf.com.au/2023-my-place-competition
---

HTAV Historical Fiction Competition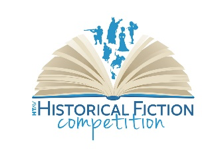 For Year levels: 5 to 10; Victorian students or students of interstate/overseas school members of HTAV
Topic: A piece of engaging Historical Fiction, focus on both writing and historical accuracy
Competition Format: Online submissions
Acceptable entry modes: Short Story
Deadline for entries: On hiatus for 2023. Check back in 2024 for competition details.
Prizes: Winning students will each receive a cash prize of $150 and a certificate
Coordinating and/or Sponsoring Organisation: HTAV, History Council of Victoria, Eureka Centre Ballarat and Fremantle Press
Special Features: Competition categories are banded across two years
Opportunities for HTAV members: Competition judging
For more information: www.htav.asn.au/students/htav-historical-fiction-competition
Website: www.htav.asn.au/students/htav-historical-fiction-competition
16 Nov 23

17 Nov 23

23 Feb 24

9.00am - 5.30pm

23 Feb 24