Historical Inquiry Videos
How To Do Great Historical Inquiry Projects

For students, by teachers

Help your students understand the key aspects of choosing and developing an historical inquiry project through this series of videos produced by the HTAV. The videos use animation and expert opinion to start students on the journey to great historical thinking and research practices. Perfect for use with competitions such as the National History Challenge.

Give your students with the skills to start thinking historically. Send them this link today: www.historyed.net.au/videos.

The HistoryEDge videos can be found here.
---

Episode List
Episode 1 – What is an historical inquiry project?
Featuring historians Dr Deb Hull and Alicia Cerreto
Episode 2 – Developing an inquiry question
Featuring historian Dr Deb Hull
Episode 3 – How to begin your research
Featuring PhD researcher and History teacher Bronwyn Cook
Episode 4 – How to take effective notes
Featuring History teachers Lauren Trotter and Alexis Watson
Episode 5 – How to be an effective internet researcher
Featuring researcher and History teacher Ben Lawless
Episode 6 – How to develop good referencing habits
Featuring History teacher/librarian Miriam Meehan
Episode 7 – How to think critically about historical perspectives
Featuring historian and History teacher Dr Rosalie Triolo
Episode 8 – Finding and using different kinds of historical evidence
Featuring PhD researcher and History teacher Ann Guns
Episode 9 – Accessing and using digital archives
Featuring historian Dr David Waldron
Episode 10 – How to conduct an oral history interview
Featuring historian Lucy Bracey
Episode 11 – Using historical objects and artefacts
Featuring historian and education consultant Dr Jo Clyne
Episode 12 – Methods of presenting and sharing your work
Featuring primary teacher and education consultant Maree Whiteley

This video series was funded by the Victorian Department of Education & Training.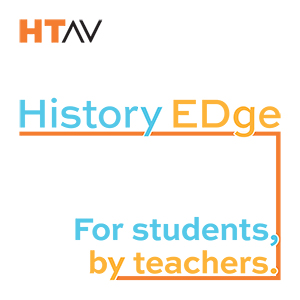 31 Dec 23

8.45am - 5.30pm

31 Dec 23

31 Jan 24

9.00 am - 3.30 pm

31 Jan 24

26 Apr 24

1.30 pm–3.50 pm

26 Apr 24