Professional Learning Calendar for Teachers
Click here or on the image below to take a look at highlights of how the HTAV supports teachers through professional learning opportunities.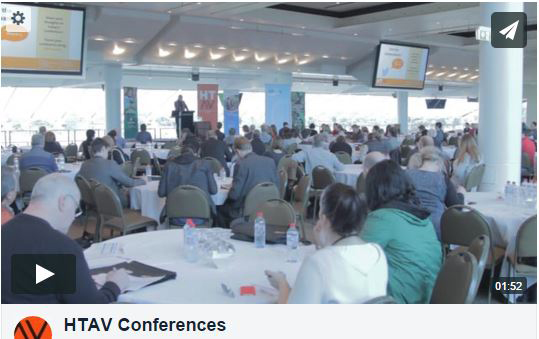 HTAV supports its members with reduced registration rates to attend HTAV events. Ensure you never miss any of your benefits with HTAV Membership. Find out more by visiting the Membership tab.

Please note: Events and/or dates may be subject to change.
Professional Learning Calendar for Teachers 2018

DATE

EVENT

VENUE

January

Tues 30 Jan

Start Term 1

February

Tues 13 Feb

Polish Your Presentation Skills – HTAV Member Only Event

Melbourne Grammar School

Fri 23 Feb

VCE Units 1 & 3 History Conference and Examination Reports

CQ Functions, Melbourne CBD

March

Sun 18 Mar

VCE Unit 3 History Student Lectures

CQ Functions, Melbourne CBD

Thurs 22 Mar

New to Teaching History Levels 7–10 and the Victorian Curriculum

Melbourne Museum, Carlton

Thurs 22 Mar

Pre-Service Teachers: New to Teaching History Levels 7–10 and the Victorian Curriculum

Melbourne Museum, Carlton

Wed 28 Mar

HTAV AGM with exclusive Vikings exhibition viewing

Melbourne Museum, Carlton

Thurs 29 Mar

End Term 1

April

Mon 16 Apr

Start Term 2

May

Thurs 3 May

VCE History SACs: Swap and Share Ideas

Camberwell Girls Grammar School

June

Fri 29 June

End Term 2

July

Mon 16 July

Start Term 3

Thurs 26 & Fri 27 July

HTAV Annual Conference: Connections Through History
(Incorporating VCE Units 2 & 4)

CQ Functions, Melbourne CBD

August

Thurs 16 Aug

VCE Exam Refreshers: Australian History, Revolutions and Ancient History

St Columba's College

Mon 27 Aug

History Enrichment Program (HEP) Primary Workshop (Levels 4-6)

Federation University, Berwick Campus

Fri 31 Aug

History Enrichment Program (HEP) Secondary Workshop (Levels 7-10)

Federation University, Berwick Campus

September

Sun 9 Sept

VCE History Exam Revision Student Lectures

CQ Functions, Melbourne CBD

Thurs 13 Sept

Early Career Teacher Panel and Drinks

anzuk Education, Collingwood

Fri 21 Sept

End Term 3

October

Tues 2 Oct – Thurs 4 Oct

HTAA National Conference: People, Power, Perspectives

Canberra

Mon 8 Oct

Start Term 4

Fri 19 Oct

Primary and Middle Years History Conference

CQ Functions, Melbourne CBD

Fri 26 Oct

History Enrichment Program (HEP) Highlights Exhibition

Federation University, Berwick Campus

November

Fri 23 Nov

Teaching VCE History in 2019

Camberwell Girls Grammar School

Fri 23 Nov

Teaching VCE History in 2019: Pre-service Teachers

Camberwell Girls Grammar School

December

Fri 21 Dec

End Term 4
23 Nov 18

1.00 pm–4.05 pm

23 Nov 18

23 Nov 18

1.00 pm–4.05 pm

23 Nov 18