HistoryEDge Video Series
How To Do Great Historical Inquiry Projects

For students, by teachers

Help your students understand the key aspects of choosing and developing an historical inquiry project through this series of videos produced by the HTAV. The videos use animation and expert opinion to start students on the journey to great historical thinking and research practices. Perfect for use with competitions such as the National History Challenge.

Give your students with the skills to start thinking historically. Send them this link today: www.historyed.net.au/videos.

The HistoryEDge videos can be found here.

This video series was funded by the Victorian Department of Education & Training.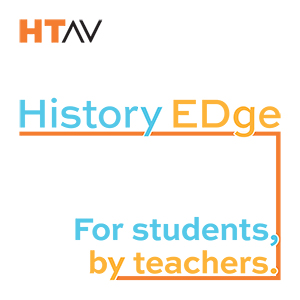 31 Dec 21

8.45am - 5.30pm

31 Dec 21

28 Feb 22

9.00 am - 3.30 pm

28 Feb 22