Spirit of ANZAC Competition 2018 Outreach Program_Lambis Englezos Biography
LAMBIS ENGLEZOS AM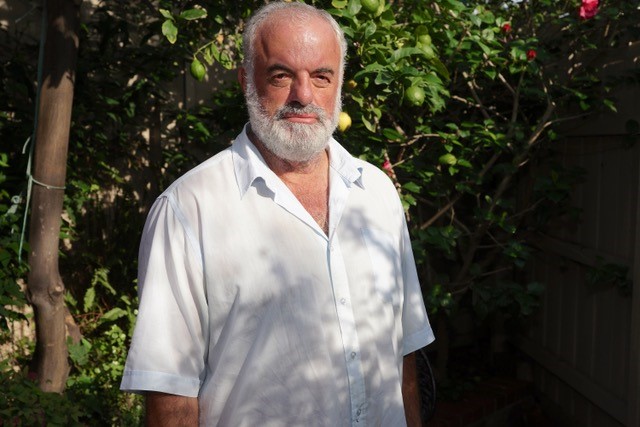 Lambis Englezos is a Greek-born, retired Art Teacher from Melbourne, with a "magnificent obsession" to find, recover and honour Australia's missing diggers from the Battle of Fromelles.
A remarkable and colourful figure, he has become widely known as one of Australia's foremost experts on Australia's Great War experience. After meeting many returned diggers as a child growing up in Melbourne, Lambis became fascinated with learning about the diggers of the First World War.
Lambis is the co-founder and driving force behind the internationally renowned "Friends of the 15th Brigade".
In 2000, Lambis developed a theory that Australian diggers, killed at the Battle of Fromelles, were still lying in unmarked mass burial pits, after being buried there by the victorious Germans in July 1916. Lambis then set out to prove his theory with a view to seeing the diggers recovered and honoured properly. He was met by a wall of discouragement, disbelief, and official contempt, but he persisted…and gradually an alliance of supporters, media, and amateur historians, gathered around him.
In 2008, Lambis and his team were finally vindicated when the largest non-genocide mass burial in Western Europe since WW1 was confirmed - right where the team of "amateurs" had said it would be.
Lambis is a central figure in Patrick Lindsay's book 'Fromelles' and is acknowledged in the Robin Corfield book 'Fromelles - Don't Forget Me Cobber', for his contribution to the remembrance of this significant event in Australian history. He also featured in television stories on '60 Minutes', and the ABC '7:30 Report' on the fate of the missing diggers.
Lambis received the Order of Australia in 2008 for his Fromelles work. He also won the inaugural Shrine Medallion in 2010 and was honoured by the RSL of Victoria with their ANZAC Award in the same year.
In 2010 Lambis again visited Fromelles to attend the Opening of the new Pheasant Wood Cemetery and the burial service of the final soldier of the 250 soldiers recovered from the mass grave.
In 2013 the inaugural Lambis Englezos Scholarship for Melbourne High School was presented to the winner by the then Governor General of Australia, Her Excellency, the Honourable Quentin Bryce AD CVO.
1 Jan 20

9.00 am - 3.30 pm

1 Jan 20