Ballarat Primary School Program 2015
Federation University, Ballarat
​16–17 April 2015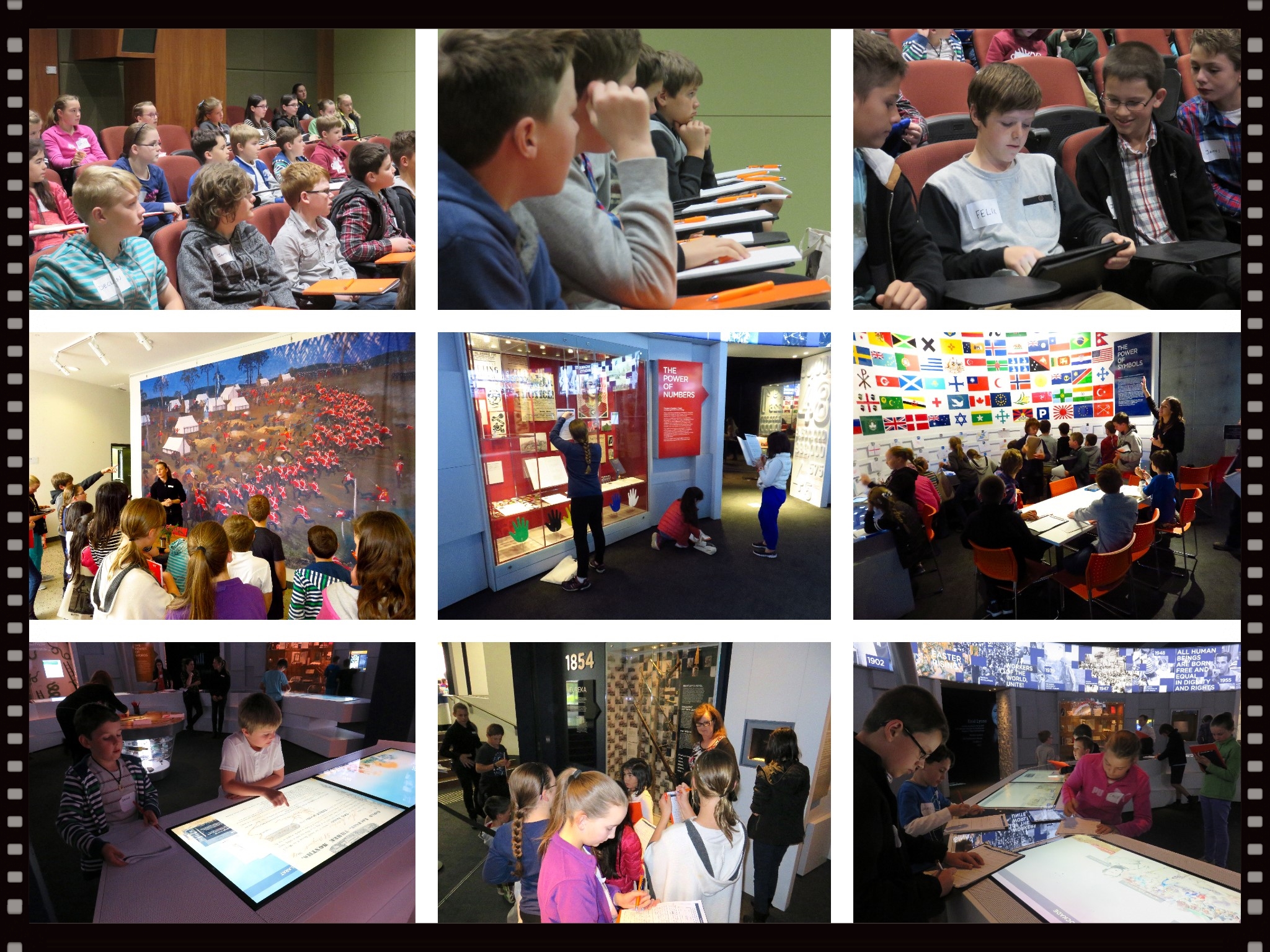 The first of the HEP workshops was successfully launched in April 2015. Participating students came from the following schools:
Ballarat North Primary School

Black Hill Primary School

Bungaree Primary School

Invermay Primary School

Macarthur Street Primary School

Pleasant Street Primary School

Ballarat Grammar School
The program will culminate with the HEP Highlights exhibition to be held at Federation University in October, allowing students to showcase their passion projects.

We would like to thank the principals, teachers, parents and students who worked with us to make this program possible.
---

A Student's Perspective
By Urszula Nowak
On 16–17 April, I went to the HTAV History Enrichment Program (HEP). To get in, I had to sit a miniature questionnaire. This test asked me to answer a few questions about what makes me a fast learner and what I like about history. I wrote that ever since I had been introduced to history, I fell in love with it. I enjoy how the past shapes the future, I adore the history of the gold rush, not to mention my fandom for Shakespeare. I enjoy the gold rush because it is the main starting point of Australian democracy. I find the Tudor period interesting because some people were good and some were bad – and through history we learn about different people's perspectives. I wanted to participate in HEP because even though I know a lot about history, I like to challenge myself with new things, especially if it is a passion of mine. I think it was different from school because of the harder level, and it was a lot more fun and is set for people that share the same skills.

On the first day we met at the Federation University campus building C. There we had a briefing and got to know the teachers (who were very nice), and we mingled and talked about ourselves to each other. We then got into groups and received a box called 'the box of knowledge,' which was full of pictures, news articles and stories. We were told to decipher the box and make a short video or performance about it. My group deciphered that we needed to work on bushrangers and convicts and their differences. We then performed. Most groups decided to use a video, but a few (like my group) decided to act it out in the space provided.

The next thing blew me away: we caught a bus over to the Museum of Australian Democracy at Eureka (MADE). There we had a guided tour. We also looked closely at the Eureka Stockade. In doing this, we learnt about the Aboriginal perspective. We also completed a worksheet about MADE's uses of displays so we could be inspired for our passion project.

Even though we had to walk over to the S building the next day, I didn't mind because when we got there we started talking about our passion project, and this project is the best thing about HEP. I was so excited because we got to showcase our passion about history. I decided to do Shakespeare because I love the slight chance of his Catholicism (which means that he was a bit of a rule breaker because Elizabeth I did not allow this) and I adore his plays. Morning tea and lunch was amazing and we also got a bit of time to brainstorm about our passion project. I found this time helpful and a great idea.

It's important to offer programs like this because students need time to learn more about things they enjoy and to socialise with people that share their passions.
---

Student Feedback
'One of my favourite things was going to MADE and seeing the Southern Cross! It really makes you feel privileged and it is just an amazing experience! The HEP makes you think deeper and work harder!

'

'The program was very well planned, I enjoyed every part of it. Being able to mingle and get to know new people who are at the same level as me and who think like me is a fantastic opportunity.'

'The level of teaching was at a very appropriate level for me as well because it was harder than usual but not too hard.'

'I really enjoyed the fact that we got to design and start to research our passion project. I like conducting our own learning.'

'I loved it when we made the presentation of what we'd learnt on day one because it got us communicating with each other.'

'I am very pleased with this experience and hope there is another one in the future. I learnt a lot about history in this program, and I'm very thankful for these teachers and to Federation University for giving me this exciting opportunity.'

'I enjoyed the activities that the History Enrichment Program have as they weren't usually activities I had done before, and they were also fun and interactive.'

'I loved the set-up on what we did on the two days we were here. All the things helped me to understand history.'

'The teachers were very helpful at all times in the program, and they all had a great perspective on history.'

'My favourite part of the program was (and still is) the passion project. It's great to have something that you can work on for so long with no limits.'

'I think over the past two days they have made me work hard and challenged me too. Even though it was challenging, it was fun!'

'Last off, thank you very much for letting me be part of your program, it was just so well organised and the effort put into it was no doubt astronomical! You have made me expand my knowledge and push the boundaries, a thing I sincerely love doing! Just again, thank you!'
27 Jul 23

9.00am - 5.30pm

27 Jul 23

10 Sep 23

10.00am – 11.00am

10 Sep 23

10 Sep 23

10.00am – 11.00am

10 Sep 23