Student Feedback - Gippsland Primary School Program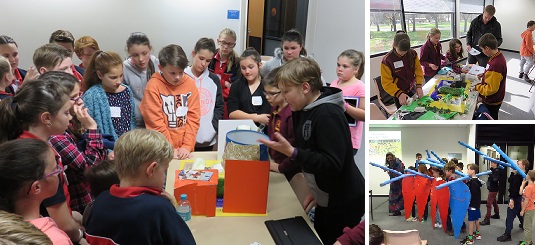 I found it good to be with people who have read the same things as me and knew about the same things as me.
Teachers were supportive and encouraging. I was worried that I wouldn't understand anything, but the teachers explained everything well.
The HEP Program helped me to build not only my knowledge but also my social skills and taught me how I learn better.
I loved how there weren't as many rules as school. Like we could doodle.
I think the HEP workshop did a great job because we were always learning something and enjoying ourselves.
I thought it was a good experience to be with like-minded people.
The play [For the Love of Becker, Two Friends Productions] was fun and funny and I learned heaps of things.
I loved the range of history and the range of learning styles.
One of my favourite lessons was the model making because I thought it made us think in different ways.
I was really interested in the Viking and Roman workshop. I learned heaps of stuff.
Having the mini-lectures really broadened my thinking about history.
I found it challenging. It is good challenging though.
I am really excited for the passion project because I enjoy independent projects.
I am really thankful that I got the chance to participate in this amazing opportunity.
It was the best thing I have done in a long time.
21 Nov 19

12.30 pm–4.05 pm

21 Nov 19

1 Jan 20

9.00 am - 3.30 pm

1 Jan 20