Student Lectures
The next opportunity to attend VCE History Student Lectures is:

VCE History Examination Revision Student Lectures
Date: Sunday, 10 September 2017.
Venue: CQ Functions, 113 Queen Street, Melbourne.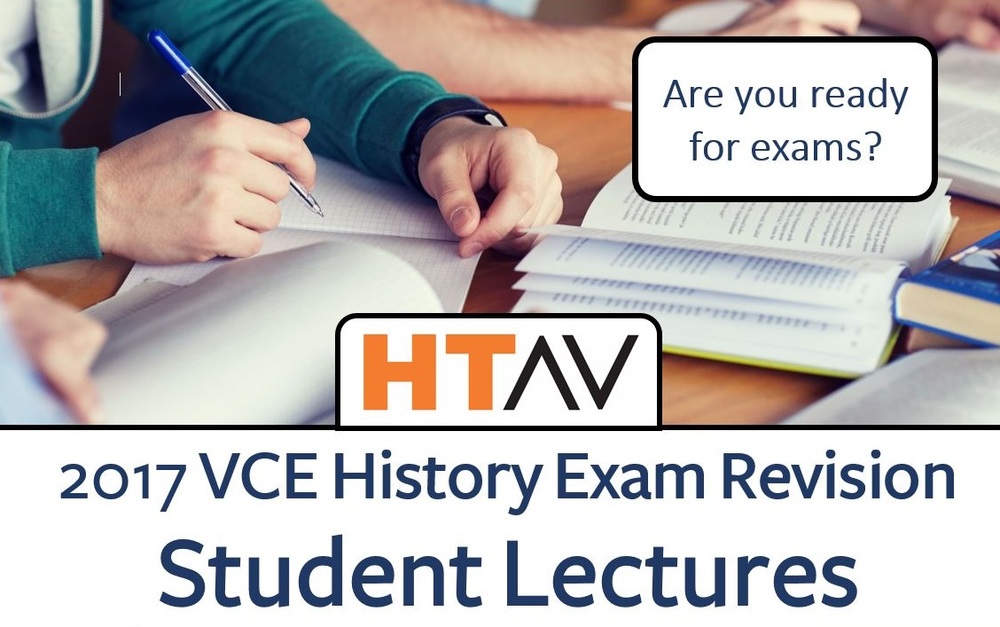 These history examination revision lectures are a must for students of VCE Australian History, Ancient History and Revolutions. The lectures will help to prepare students for the examination as well as covering course content.

Plus at no extra charge, ALL students can attend a skills-based session titled: The Dos and Don'ts of the Year 12 VCE History Examinations.

Finish the year on the right track!

Highly qualified, experienced presenters will take students through each Area of Study.

To view the program and to register, please click here.

For further information, please see the VCE History Exam Revision Student Lectures Flyer.
9 Aug 17

24 Aug 17

4.00 pm–6.30 pm

24 Aug 17

25 Aug 17

9.00am - 4.00pm

25 Aug 17