HTAV News
HTAV's VCE History Conference now open for registration!
20 Dec 19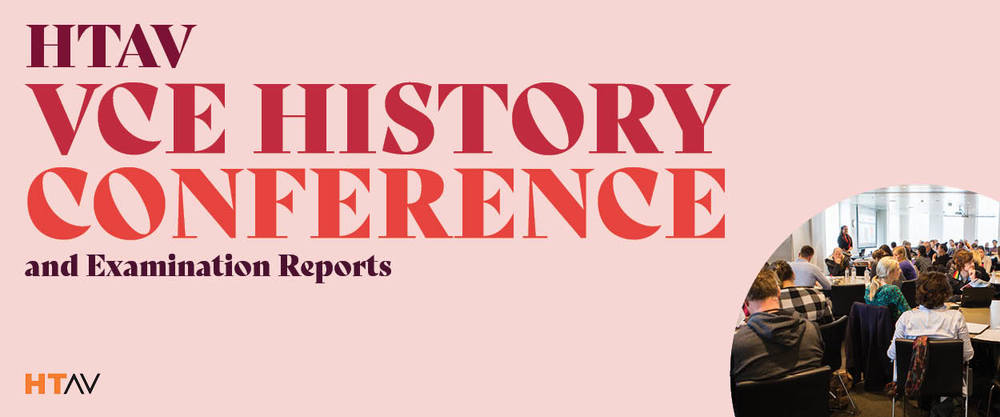 When: Friday 21 February 2020, 9.00 am – 3.30 pm
Where: CQ Functions, 113 Queen Street, Melbourne CBD

Early bird registrations close: Friday 7 February 2020
All registrations must close: Thursday 13 February 2020

Remember to log into the HTAV website prior to registering to unlock your member rate.


This HTAV professional learning conference is structured to support VCE teachers to expand their own content knowledge, pick up classroom-ready tips and resources, think deeply about VCE assessment, and catch up with peers and mentors from all over Victoria.
Check out the program
Choose your workshops
We look forward to welcoming you on the day!
6 Sep 20

10.00am – 1.30pm

6 Sep 20

6 Sep 20

10.00am – 1.30pm

6 Sep 20

6 Sep 20

10.00am – 2.50pm

6 Sep 20