HTAV News
HTAV Historical Thinking Posters now available!
24 Jul 19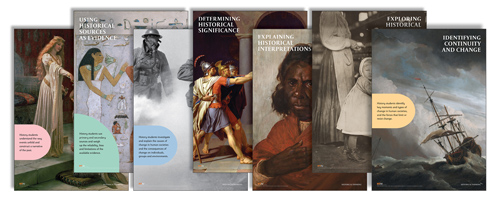 The Historical Thinking Posters are designed to complement your classroom and emphasise the skills students learn through studying History. Closely linked to the curriculum, this set of 7 posters will inspire your students and advocate for your subject.
Helpful for subject selection evenings
Perfect for the classroom
Decorate your school library
Promote History during History Week

Find them in our online Resource Shop.
6 Sep 20

10.00am – 1.30pm

6 Sep 20

6 Sep 20

10.00am – 1.30pm

6 Sep 20

6 Sep 20

10.00am – 2.50pm

6 Sep 20