NOTE: Whilst every effort is made to process orders promptly, allow 7 working days for goods to be dispatched.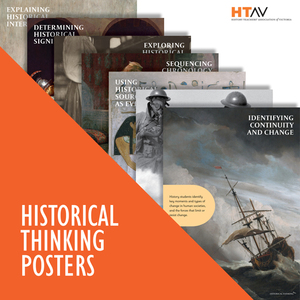 Historical Thinking Posters (Set of 7)
Publisher: HTAV
Length: 7 posters
Item number: 1950
AU $120.00

(incl GST)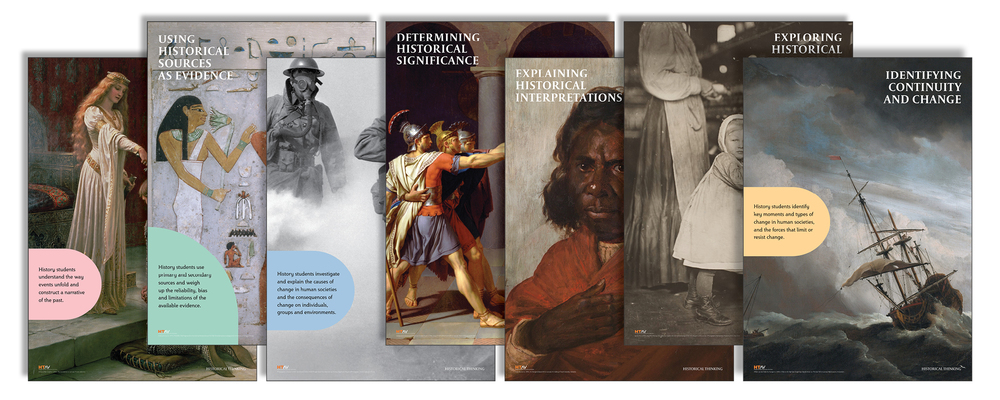 The Historical Thinking Posters are designed to complement your classroom and emphasise the skills students learn through studying History. Closely linked to the curriculum, this set of 7 posters will inspire your students and advocate for your subject.
Helpful for subject selection evenings
Perfect for the classroom
Decorate your school library
Promote History during History Week
Each poster is A1 size (84.1cm x 59.4cm) and printed on 150gsm gloss paper.
Please note: One of the posters includes a painted representation of an Aboriginal person who is deceased. Schools may wish to consult with Aboriginal and Torres Strait Islander students, families and teachers regarding the display of this poster.
HTAV is committed to the inclusion of Aboriginal and Torres Strait Islander history in Victorian History classrooms.