Conference Logistics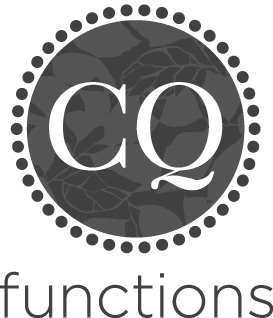 CQ Functions
113 Queen Street, Melbourne CBD

CQ Functions is a vibrant multi-complex in the heart of Melbourne's CBD. The multi-complex encompasses all things hospitality with onsite accommodation.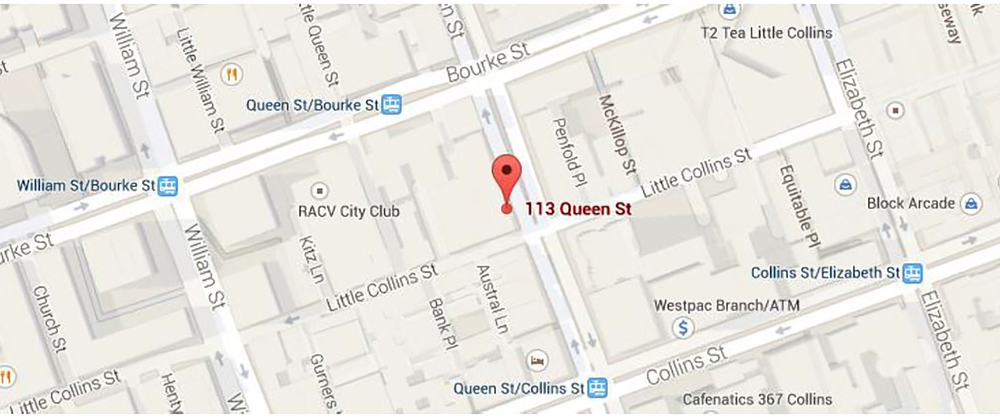 TRAM
Trams run along Bourke Street, Queen Street and William Street. Stops are located less than five-minutes' walk to the venue.
TRAINS
The venue is a 15-minute walk from Flinders Street Station and Southern Cross Station. Driving to your nearest train station and coming in by public transport is likely to be the fastest way to get to the conference and home again.
CAR PARKING
Limited onsite parking is available – the car park entrance is at 410 Little Collins Street, Melbourne. This car park is independently owned and operated by Secure Parking; for more information, please see secureaspot.secureparking.com.au.
Alternatively, there are other car parks near the venue, such as Wilsons Parking located at 200 Queen Street, Melbourne.
CitiClub Hotel (on-site)
There is special rate for attendees. Promotional code: HTAV OCT 2019.


.......

113 Queen Street, Melbourne


.......

03 9602 1800
Adina Apartment Hotel


.......

189 Queen Street, Melbourne


.......

03 9934 0000
Oaks on Market


.......

60 Market Street, Melbourne


.......

03 8631 1111

Delegates are encouraged to BYOD (bring your own device) such as a laptop, iPad or tablet. Free wi-fi is available within the venue. Please ensure you have a wireless-enabled device. Look out for the following symbol in the program: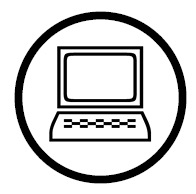 Bring your own device to this session

You can follow the conference on Twitter! Keep an eye out for #htavMYC19 and join the conversation!
Follow HTAV on social media to get the latest information on what's happening at the conference:

Tea and coffee on arrival, morning tea and lunch are included in the registration fee. Morning tea and lunch will be served in the exhibition area. Those with special dietary requirements should indicate their needs when registering online.

If you have any special needs please contact Myra Karantzas, HTAV Events Manager on 03 9417 3422 or m.karantzas@htav.asn.au.
18 Oct 19

9.00am - 4.00pm

18 Oct 19

21 Nov 19

12.30 pm–4.05 pm

21 Nov 19