NOTE: Whilst every effort is made to process orders promptly, allow 7 working days for goods to be dispatched.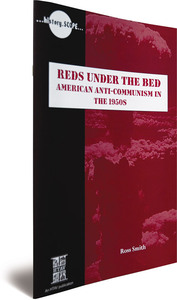 Reds Under the Bed: American Anti-Communism in the 1950s
Publisher: HTAV
Length: 48pp
Item number: 053
ISBN: 9781875585687
AU $20.00

(incl GST)
This work examines the clash of ideologies that shaped American popular culture and politics in the early years of the Cold War. It includes a range of classroom activities and film worksheets on a range of science fiction films with Cold War subplots.