NOTE: Whilst every effort is made to process orders promptly, allow 7 working days for goods to be dispatched.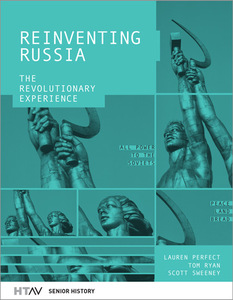 Reinventing Russia, 2nd edition
Publisher: HTAV Publishing
Length: 272pp
Item number: 1662
ISBN: 9781875585052
AU $58.00

(incl GST)
Commended 2017 Educational Publishing Awards Australia
Category: Best Student Resource – Senior – English / Humanities / Languages / Arts / Technologies / Health & Physical Education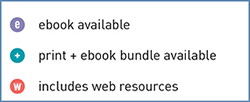 This second edition of HTAV's Reinventing Russia builds on the popularity and authority of the first edition to engage students even more through a modern colour design, new summary diagrams and enriching web resources.
This edition includes new research and explicit links to key knowledge and skills. Knowledge includes events and conditions contributing to revolution, ideas that challenged the old order, key groups and individuals, challenges faced by the new regime and the diverse experiences of ordinary people.
Skills include using primary source evidence, evaluating historical significance and comparing historical interpretations.
Textbooks include exam-style questions, extension tasks and links to online learning activities.
FEATURES:
> Full-colour design
> Engaging narrative
> Links to supplementary web resources
> Maps
> Summary diagrams
> Timelines
> Primary sources
> Historical interpretations
> Skill-based tasks
> Varied activities, including Source Analysis and Exam Practice
> Trivia
> Glossary
> Index
This is a print book. eBooks are available through select booksellers.
We also recommend: