NOTE: Whilst every effort is made to process orders promptly, allow 7 working days for goods to be dispatched.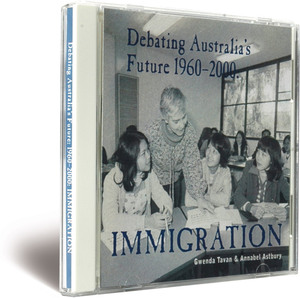 Debating Australia's Future 1960-2000: Immigration CD
Publisher: HTAV
Item number: 0527
ISBN: 9781875585793
AU $55.00

(incl GST)
This CD is a blackline master which includes an overview essay by Gwenda Tavan (author of The Long Slow Death of White Australia), a selection of primary source documents (including graphics) and a range of teaching and learning activities for the topic. By purchasing this CD you may reproduce copies for students.