HTAV Professional Learning Outreach Program
Conference bursary for History teachers
Supporting teachers to connect and flourish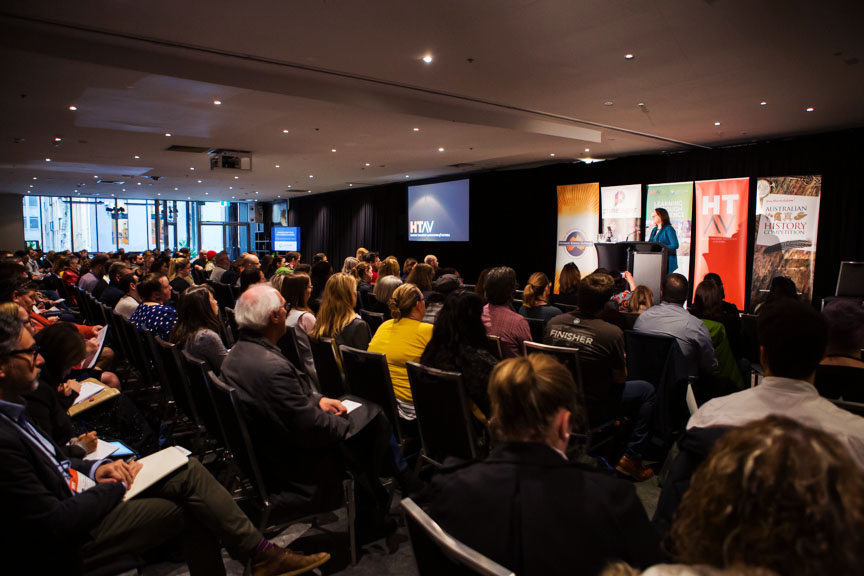 HTAV's Vision and Purpose states that History in Victorian schools will be rigorous, engaging and appropriately valued because teachers of History will be properly resourced, connected to each other and connected to sources of authoritative knowledge and advice. As part of our commitment to achieving these aims, HTAV is offering bursary support for History teachers for whom the fees to attend professional learning may present a barrier.
Bursary includes:
2-day attendance at the HTAV 2023 Annual Conference on Thursday 27 and Friday 28 July
Open to 3 History teachers from 3 different schools that meet the following criteria:
Must hold a 2023 HTAV Individual or School Membership
Come from a rural/regional school

and/or
Come from a low-ICSEA school (below 950)
To nominate for the bursary, please send an email to: events@htav.asn.au that includes the following:
Name of Nominator
Name of Teacher Nominated for Bursary
Name of School
How the school meets the criteria
A brief outline that highlights the reasons why the school/teacher should receive a bursary and opportunity to attend the 2023 HTAV Annual Conference.
Nominations close: Tuesday 20 June 2023.
HTAV will contact nominees by Friday 23 June 2023.
27 Jul 23

9.00am - 5.30pm

27 Jul 23

10 Sep 23

10.00am – 11.00am

10 Sep 23

10 Sep 23

10.00am – 11.00am

10 Sep 23