HTAV News
New History Teaching Masterclass: Every Teacher Can Save Time Using Digital Technology
1 Jul 22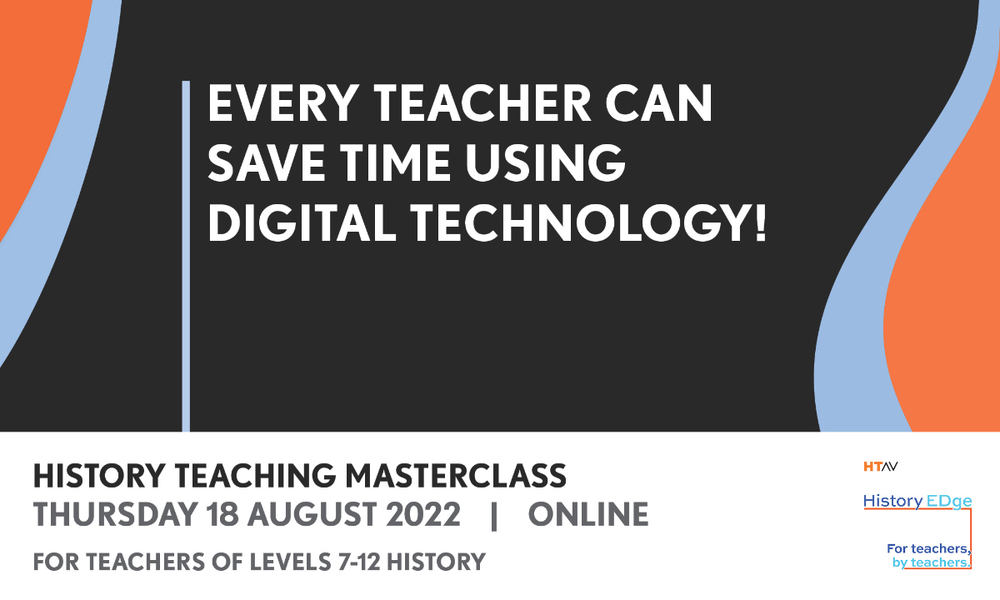 Using the right digital tools can improve student learning outcomes and streamline assessment, administration and reporting. This masterclass will provide teachers with ideas about using digital technology in ways that save time and help lighten their load.

History Teaching Masterclass: Every Teacher Can Save Time Using Digital Technology!
Thursday 18 August 2022, 2.00 pm–4.00 pm
Online via Zoom
Registrations close Tuesday 16 August

This event will be recorded, and registered attendees will be able to access the video for a limited time.

Unable to attend? Please register for the event and we will provide access to the recording and support materials once they are available.
Click here for more details and to register.
16 Nov 23

17 Nov 23

23 Feb 24

9.00am - 5.30pm

23 Feb 24