HTAV News
Latest issue of Agora now available - 'Colonial Histories'
26 Oct 21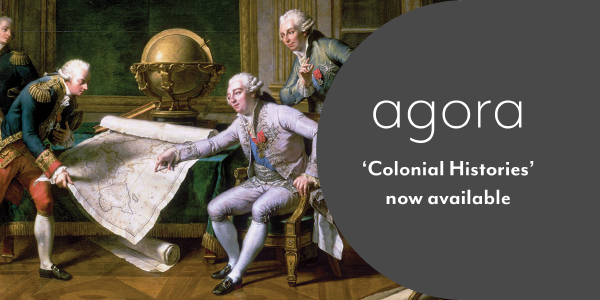 The new issue of Agora explores the theme 'Colonial Histories'. Delve into the role of piracy in the British Empire, find out more about the indigenous man who was integral to circumnavigating Australia, learn how colonisation impacted the Australian environment, discover how European company men used marriage to leverage influence, plus some excellent advice on how to teach difficult histories.
Available for download as part of HTAV membership or for purchase from the HTAV Shop.

Back issues of Agora can also be downloaded from the HTAV website.
31 Dec 21

8.45am - 5.30pm

31 Dec 21

28 Feb 22

9.00 am - 3.30 pm

28 Feb 22