History Teachers' Regional Summit – Ballarat - 29 Mar 19
History Teachers' Regional Summit – Sovereign Hill, Ballarat

Friday 29 March 2019 – Professional Learning
10.00 am – 3.35 pm (Registration from 9.30 am)
Sovereign Hill, Bradshaw Street, Golden Point VIC 3350

Saturday 30 March 2019 – Historical and Cultural Experiences
Optional buffet breakfast 8.30am at Sovereign Hill ($19pp)
Free tours begin 10.00 am, four different venue options
Registrations have now closed.


THE CONCEPT

We know it isn't always easy for regional teachers to attend professional learning events. That's why we are piloting the HTAV Regional Summit, bringing highlights of recent HTAV conferences out to a regional area. If this event is successful in 2019, we hope to rotate through other regional centres in future years.

HTAV is delighted to partner with The Sovereign Hill to offer the 2019 Regional Summit in Ballarat!

This is a full-day program of conference workshops that were rated highly by Victorian history teachers. Sessions will cover Levels 7-10 and VCE History including literacy, rubrics, assessment and gamification.

This will also be an opportunity to explore how Sovereign Hill can support your curriculum needs, provide resources and offer students immersive experiences.

Included in the cost of registration is:
Eighteen of the most popular professional learning workshops from recent HTAV conferences to choose from
An opportunity to have your questions answered by the VCAA's Curriculum Manager for History and Civics
Morning tea, lunch AND the Summit dinner
Entry for delegates and their families to Sovereign Hill's new multi-sensory evening show, AURA (usual price $64)
A choice of free tours/cultural experiences for delegates and their families at Sovereign Hill, Kryal Castle, the Art Gallery of Ballarat, Eureka Centre and the Ballarat Observatory on Saturday, followed by free entry into all venues for the rest of the day.

There is limited capacity at the Summit venue, so please register early.


PRICING
| | | |
| --- | --- | --- |
| Membership Category | Price | Discount |
| Non HTAV Member | $450 | |
| HTAV Individual Member | $225 | 50% off |
| HTAV Institutional | $290 | 35% off |
All prices are GST inclusive.
HTAV ABN: 44 005 739 239
* Partners and families are welcome to join delegates at the dinner and AURA show. Please note there will be an additional cost for family members who attend the dinner.
---

PROGRAM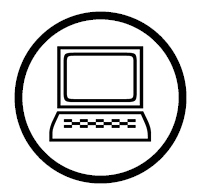 Bring your own device

REGIONAL SUMMIT – Friday 29 March 2019

TIME
SESSION
9.30 am
REGISTRATION
10.00 am
WELCOME AND HOUSEKEEPING

10.20 am

SESSION 1 WORKSHOPS
(Please choose one of the following sessions)
1.1
VCE Unit 3 Revolutions – Russia: Nicholas and Alexandra – Tsar-Crossed Lovers
Luke Cashman, Penleigh and Essendon Grammar School
1.2
VCE Unit 3 Revolutions – America: Approaching America
Natalie Shephard, Glenvale School
1.3
Make History Class the BEST!
Stephen White, Oxley Christian College
1.4
Aboriginal Land Rights (Voices for Change), 1965-2000
Emeritus Professor Richard Broome, La Trobe University
1.5
Developmental Rubrics and Assessment
Ben Lawless, Aitken College
1.6
What, Why, and How of Historical Thinking Concepts
Ashley Keith Pratt, Melbourne Girls Grammar
11.15 am
MORNING TEA

11.45 am

SESSION 2 WORKSHOPS
(Please choose one of the following sessions)
2.1
VCE Ancient History: Egypt and Greece
Greg Naylor, The Geelong College
2.2
VCE Revolutions – China: Choose China! Taking a Great Leap Forward
Dr Catherine Hart, Education Consultant
2.3
Embedding Literacy Strategies in the History Classroom
Alexis Watson and Stephania Johnson-Turner, Norwood Secondary College
2.4
Australian History: The Indigenous Priority
Dr Rosalie Triolo, Monash University
2.5
Evidence and Data for Leaders
Ben Lawless, Aitken College
2.6
Sovereign Hill for Secondary Schools: It May Surprise You!
Andrew Pearce, Education Officer, The Sovereign Hill Museums Association
12.40 pm
VCAA Q&A SESSION
Gerry Martin, Curriculum Manager (History and Civics), Victorian Curriculum and Assessment Authority (VCAA)

Do you have a question you would like answered by the Victorian Curriculum and Assessment Authority (VCAA)? If you could speak to the person who oversees Victoria's History Curriculum, what would you like to know that can help you support your students and school in 2019?

Gerry Martin will be there to help answer your pressing questions. If you have a question that you would like him to address in this session, please email events@htav.asn.au no later than Friday 15 March 2019.
1.05 pm
SOVEREIGN HILL TOUR: There's More than You Think – The Fascinating Stories Our Exhibits Can Reveal

Join our secondary teacher-trained and experienced Education Officers on a tour that will demonstrate how Sovereign Hill can enrich your students' historical interpretations. Explore the headiest days of Ballarat's gold rush, the speed at which the Industrial Revolution was adopted in Australia, and Victoria's 19th century environmental transformation.
1.45 pm
LUNCH

2.45 pm

SESSION 3 WORKSHOPS
(Please choose one presentation or cultural experience from this session)
3.1
VCE Unit 3 Australian History: 'Billibellari's Different Courage'
Emeritus Professor Richard Broome, La Trobe University
3.2
VCE Twentieth Century History Units 1 and 2 – A Fresh Approach!
Natalie Shephard, Glenvale School
3.3
Inquiring that's Exciting and Relevant
Dr Rosalie Triolo, Monash University
3.4
Years 7-10 History: Hands-on Learning in and Beyond the Classroom
Dr Catherine Hart, Education Consultant
3.5
Stubborn Things – Facts and Memory in the VCE History Classroom
Luke Cashman, Penleigh and Essendon Grammar School
3.6
Games, Gamification and Learning Adventures
Ben Lawless, Aitken College
7.00 pm
FREE SUMMIT DINNER AND SHOW
Join colleagues, presenters and HTAV staff to relax and share dinner and a show at Sovereign Hill. Enjoy a two-course dinner in a private dining area followed by an exclusive free viewing of the new multi-sensory show AURA.
8.30 pm
AURA – Gold Changes Everything
Explore space, delve into the Dreamtime, and relive Australia's most important rebellion all while travelling under the night sky. Suitable for the whole family, AURA is the story of how gold revolutionised Australia.

* You are most welcome to bring partners and family along to the dinner and show. The cost for additional family members attending the dinner is $42.50 per person to be paid at the door. Please email HTAV at events@htav.asn.au with details of any additional people coming to dinner including full name and any dietary requirements so we can be sure to secure their place. Their attendance at the show is free (tickets are normally valued at $64 for adults).
STAY OVERNIGHT
Turn this into a weekend away and bring the family!
Stay at the Sovereign Hill Hotel and enjoy the unique experience with 10% off any available room type and includes breakfast.

Located in picturesque Ballarat, Sovereign Hill's very own hotel makes the perfect base for families and couples wanting to explore this historic city and the wider region. Includes free Wi-Fi, King Coil beds and unlimited free parking on-site.

To get the best pricing on accommodation, please book direct via the Sovereign Hill Hotel and advise staff that you are attending HTAV's Regional Summit. Phone 03 5337 1159 or email hotel@sovereignhill.com.au.
CULTURAL EXPERIENCE DAY
Saturday 30 March 2019

Local cultural organisations will open their doors to welcome delegates for a free tour and insightful journey outlining what they can offer you and your schools. Bring the family! All tours begin at 10.00 am and attendees will make their own way to the venue.
CULTURAL EXPERIENCE DAY – Saturday 30 March 2019
TIME
SESSION
8.30 am
BREAKFAST– Sovereign Hill Hotel
Before heading off to your tour, why not start your day with colleagues, friends and family for breakfast at the Sovereign Hill Hotel. Join us at 8.30am for a full buffet (hot and cold) breakfast. For those staying overnight at Sovereign Hill Hotel, your breakfast is included in your room booking. Anyone else joining us for breakfast, please let us know you are coming along so we can secure your place, and you will pay $19 per person on arrival at breakfast.

10.00 am

CULTURAL EXPERIENCE TOURS
(Please choose one of the cultural experiences below that you would like to attend)
1.1
Sovereign Hill – Artefacts Close Up at The Gold Museum: The Chinese Collections and Wonderful Things
Bradshaw Street, Golden Point VIC 3350
Tour Duration – 90 Minutes


Please note: This tour has a limited capacity and is restricted to adults only due to the back-of-house collections tour.

1.2
Kryal Castle
121 Forbes Road, Leigh Creek VIC 3352
Tour Duration – 30 Minutes
1.3
Art, Rebellion and Indigenous Culture at the Art Gallery of Ballarat and Eureka Centre
Art Gallery of Ballarat and Eureka Centre
Tour Duration – 2 Hours
1.4
The Ballarat Observatory
439 Cobden St (Car entry from Magpie St), Mt Pleasant, VIC 3350
Tour Duration – 1 Hour
Once you have completed your tour and exploration of the cultural organisation, why not head over to one of the other organisations during the day and take advantage of the free entry for conference delegates whilst gaining further insight into what they too can offer teachers, students and schools in the History curriculum.

We look forward to seeing you in Ballarat!
---
If you or your school has an HTAV membership PLEASE LOG IN to receive member pricing, then return to the Professional Learning Calendar to register.

The views expressed at HTAV events are not necessarily the views of HTAV.
| | |
| --- | --- |
| Event Location: | The Sovereign Hill, Ballarat |
| Registrations Open: | 31 Jan 19 9:00 AM |
| Registrations Close: | 19 Mar 19 5:00 PM |
| Places Available: | 13 |
29 Mar 19

9.30am – 3.35pm

29 Mar 19

8 Sep 19

10.00 am - 5.30 pm

8 Sep 19