Support History in your local primary schools
In 2023, HTAV will be delving further into History education in Victorian primary schools.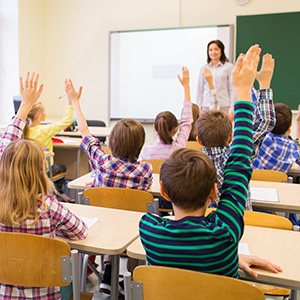 To help primary schools to build and improve on their History programs, we are looking to develop and trial a program in 2023 that brings together specialised History teachers from secondary schools to support primary colleagues in their local areas. This might take a range of forms including professional learning, sharing resources, modelling lessons to encourage explicit teaching of historical thinking skills and concepts, and supporting curriculum development. We have seen a version of this model work well (in Science) between a secondary school and its feeder primary schools. Such a program could also contribute to the success of your school's overall transition-into-Year-7 program.

HTAV would like to bring a group of secondary History teachers together to shape this pilot program and perhaps invite their local primary schools to be part of the trial. It would be great to have people from all regions and all school sectors involved. We already have an enthusiastic project coordinator who is keen to conduct a trial in her local area.

If you would like to come along to an initial conversation to discuss the project, please register your interest by emailing Emily Wilkinson at Emily.Wilkinson@education.vic.gov.au by Friday 23 September. The conversation will be online so that everyone can join in, and will be scheduled after expressions of interest have been received.
20 Sep 22

10.00am – 3.00pm

20 Sep 22

17 Nov 22

30 Mar 23

9.00 am - 3.30 pm

30 Mar 23