HTAV Projects Levels F-2

More resources available to HTAV members

HTAV members have access to additional resources via the Member Centre. If you are a HTAV member, please log in with your membership details to view the teaching resource lists.

If you would like to become a member of HTAV, please click here.
---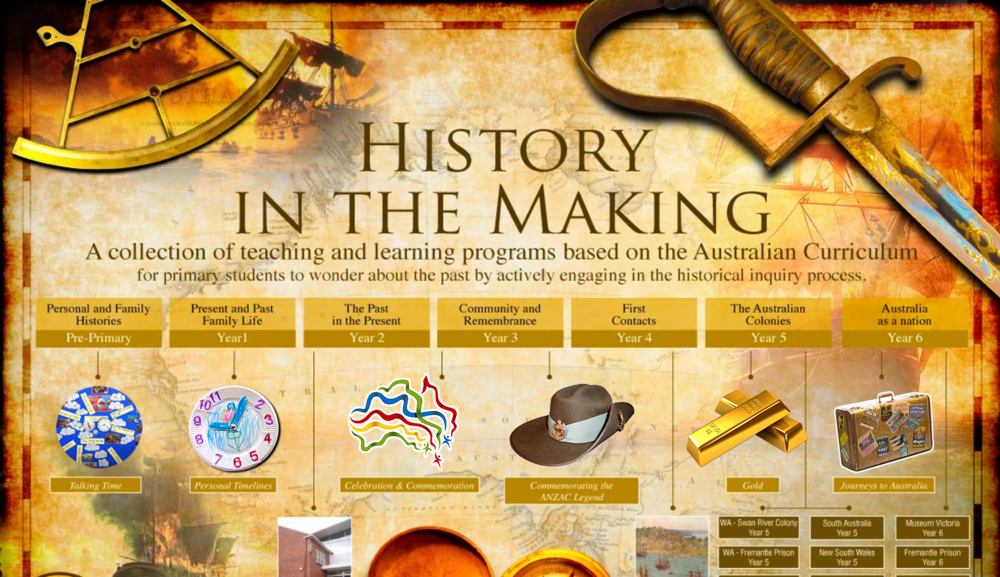 Association of Independent Schools of Western Australia (AISWA) and HTAV

This project was a Professional Learning experience for primary teachers of History, providing a framework to write teaching and learning programs based on their implementation of the Australian History Curriculum. The outcome is a range of AC History units published as an online teacher resource to be shared with the wider Education community.
---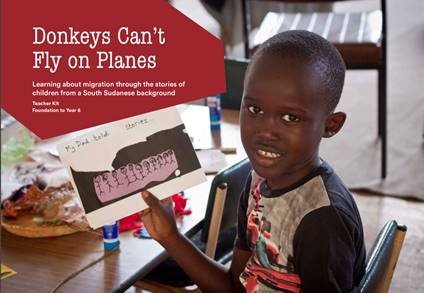 Produced by the History Teachers' Association of Victoria for the University of Melbourne and Kids Own Publishing

These classroom resources support the book Donkeys Can't Fly on Planes. It was written by children with a South Sudanese refugee background who came to live in Australia in the early 2000s and were students at the Liddiard Road Primary School in Traralgon, Victoria. After Donkeys was published, parents and adults in the community told their stories, for children, in In My Kingdom (2014) and All the Way Home (2015).

The resources draw on all three books to bring Australian migration from South Sudan and refugee history alive through the voices of some children and adults who have lived it first-hand. The materials below include videos, audio, classroom activities and additional information for teachers and students to support children's stories being used as primary sources to discuss and learn about recent histories of immigration.
---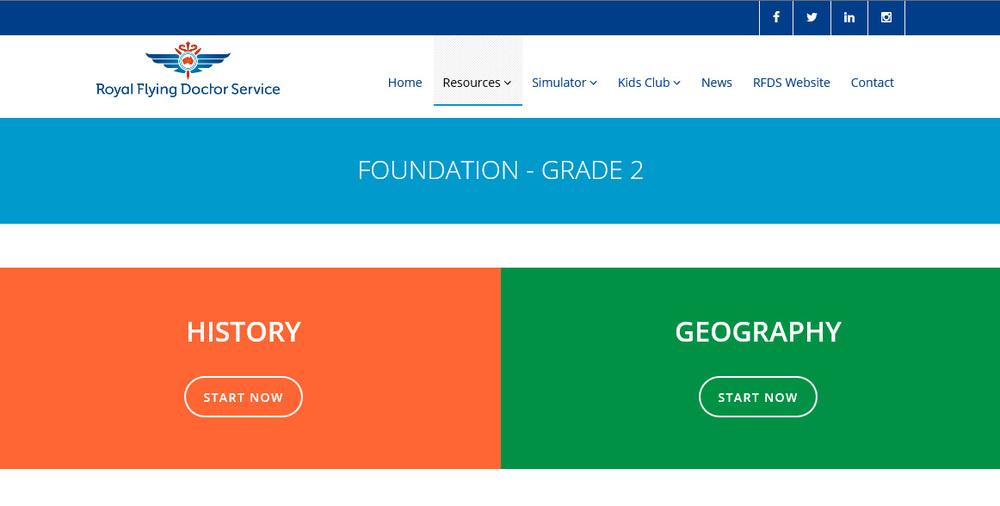 Produced by the History Teachers' Association of Australia for the Royal Flying Doctor Service (Victoria)
This site contains online resources for both the History and Geography subject areas of the Victorian Curriculum. The F-2 History resource introduces students to the School of the Air. It includes three sections: VIEW (a short video 'School of the Air'), EXPLORE (an interactive journey inside a Royal Flying Doctor Service airplane) and MAKE (a student task or project).
---
MacRobertson's Chocolate Factory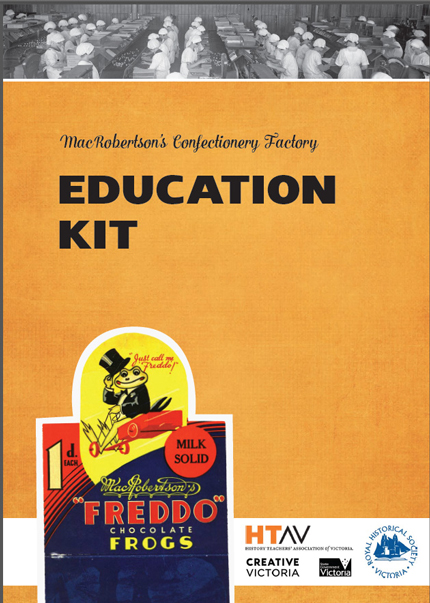 Produced by the History Teachers' Association of Victoria in partnership with the Royal Historical Society of Victoria for Culture Victoria

Part Willy Wonka, part Richard Branson. Find out about MacPherson Robertson, the chocolate entrepreneur who ruled Fitzroy at the turn of the twentieth century! Visit this online exhibition to see the pictures, watch the videos and hear about his marvellous accomplishments. The exhibition is accompanied by an educational kit focusing on 'now and then'.
27 Jul 23

9.00am - 5.30pm

27 Jul 23

10 Sep 23

10.00am – 11.00am

10 Sep 23

10 Sep 23

10.00am – 11.00am

10 Sep 23