Conference Logistics
.
PLATFORM – DELEGATE CONNECT

Delegate Connect delivers an entire event experience virtually. From panels and debates, to keynote lectures, Delegate Connect blends live streaming and Video-on-Demand webcasting with Q&A, polling, and live chat to create a seamless virtual experience that attendees can engage in from anywhere in the world.

Delegates will receive instructions and their unique log in codes to join the conference when confirmation emails are sent during the week beginning Monday 12 October 2020. To better facilitate networking, we recommend setting up your attendee profile before the conference.

Some sessions may require the use of an extra device – such as a tablet or smartphone – to access some of the presenter's content. Look out for the following symbol in the program: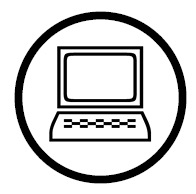 BD – Bring an additional device to this session

For a comfortable start, delegates are encouraged to log into the conference on their laptop or PC 10 minutes before the first session. Prior to the conference, please ensure your internet connection is stable and Wi-Fi is enabled on the devices you will use to access the conference.

Grab a cup of coffee or tea, perhaps something to snack on, have a notepad, pen and any extra devices handy, and you're ready to go!

You can follow the conference on Twitter! Keep an eye out for #htavAC20 and join the conversation.
Follow HTAV on social media to get the latest information on what's happening in History teaching.

Please contact HTAV at events@htav.asn.au.
15 Oct 20

9.00am - 4.00pm

15 Oct 20

19 Nov 20

1.00 pm–4.00 pm

19 Nov 20

12 Apr 21

Racing Into History

12 Apr 21