Individual Teacher Membership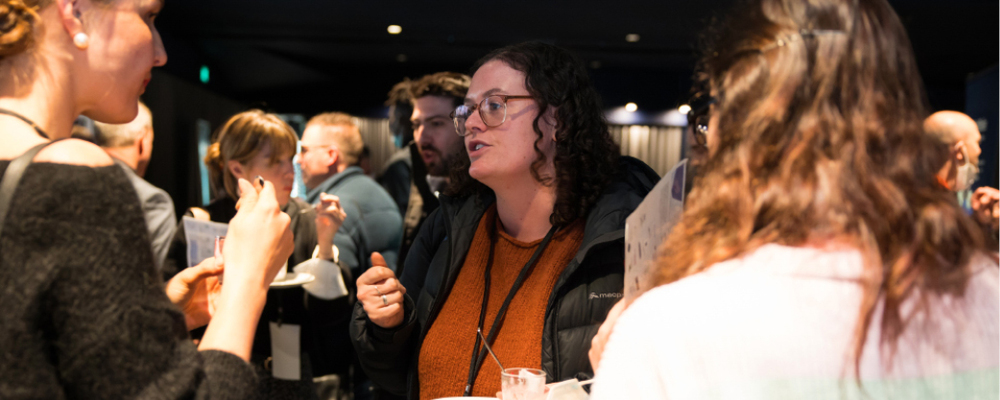 "My individual HTAV membership has provided me with a network of like minded history educators beyond each school or university I have worked in (and into the Twittersphere!) and to me this has been the most rewarding part of my work with history teacher colleagues to date."
Dr Catherine Hart, Flinders Christian Community College
There are many reasons why individual teacher membership with HTAV is beneficial to you. In addition to these member benefits, individual members enjoy:
40-50% off registration rates to HTAV events and conferences
10% discount on HTAV publications sold online via the HTAV Resource Shop
Automatic entry into prize draws and giveaways
Entitlement to join the HTAV Board
Fully tax deductible
Easier evidencing of Standard 7.4 of the Australian Professional Standards for Teachers
Plus, you'll be directly supporting the Association that supports you.
To join, select your membership category below and follow the prompts. Current members should renew by logging into the Member Centre and visiting My Profile > My Memberships > Renew.
* Country rates apply if the address provided is greater than 50 kms from the Melbourne CBD.
All prices include GST.


Having trouble completing your membership application online?
Should you experience any difficulties, please complete a membership form and email it to Michelle Pitcher, Membership and Events Officer at membership@htav.asn.au.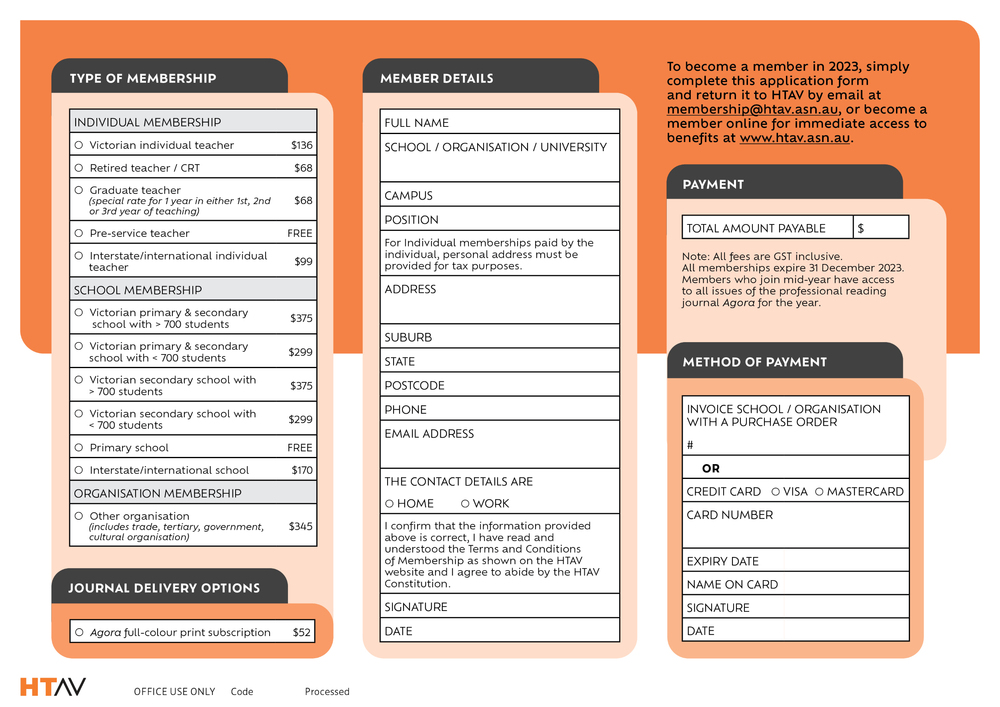 ---
Online renewals open in October of the year prior and membership begins immediately upon sign-up. Members may join or renew at any time, however we recommend doing so during the October-December renewal period for an easy transition into the new year. 2023 HTAV memberships expire 31 December 2023.
27 Jul 23

9.00am - 5.30pm

27 Jul 23

10 Sep 23

10.00am – 11.00am

10 Sep 23

10 Sep 23

10.00am – 11.00am

10 Sep 23