NOTE: Whilst every effort is made to process orders promptly, allow 7 working days for goods to be dispatched.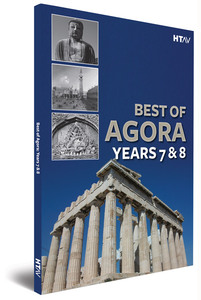 Best of Agora: Years 7 and 8 (clearance)
Publisher: HTAV
Length: 112pp
Item number: 1345
ISBN: 9780987529411
AU $30.00
AU $10.00

(incl GST)
This teacher-friendly collection of articles, drawn from HTAV's highly-regarded journal Agora (2007–2012), addresses Australian Curriculum: History for Years 7 and 8.
With its companion edition, Best of Agora: Years 9 & 10, this volume gives teachers much-needed background knowledge on the challenging new overviews and depth studies, and advice on teaching them in an engaging way.