NOTE: Whilst every effort is made to process orders promptly, allow 7 working days for goods to be dispatched.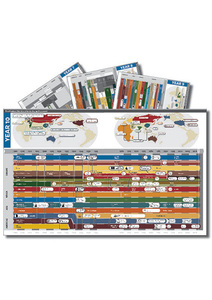 Human Odyssey Timeline Posters
Publisher: HTAV
Length: 4 posters per set
Item number: 1348
AU $60.00

(incl GST)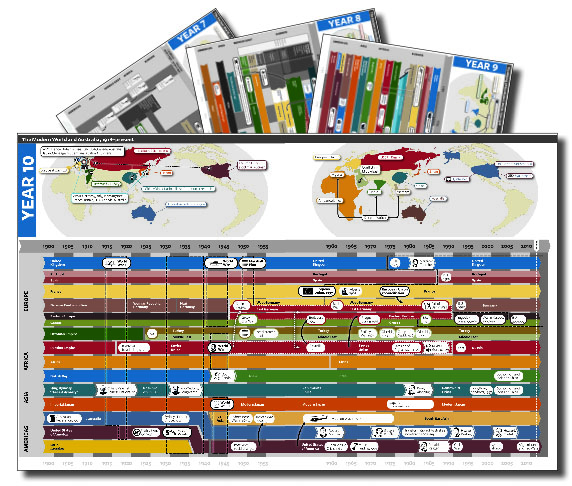 These beautifully-designed colour posters, drawn from the popular book Human Odyssey, show world history from 60,000 BCE to the present.
Sold in packs of 4, the posters give an immediate visual summary of the period covered by the Australian Curriculum: History from Year 7–10.

Perfect for teaching the Overviews (Australian Curriculum).
Each poster is A1-size (84.1cm x 59.4cm), printed on durable 250 gsm paper with gloss cellosheen. Each pack contains a poster for Year 7, 8, 9 and 10.