HTAV Professional Learning Outreach Program
Supporting teachers to connect and flourish.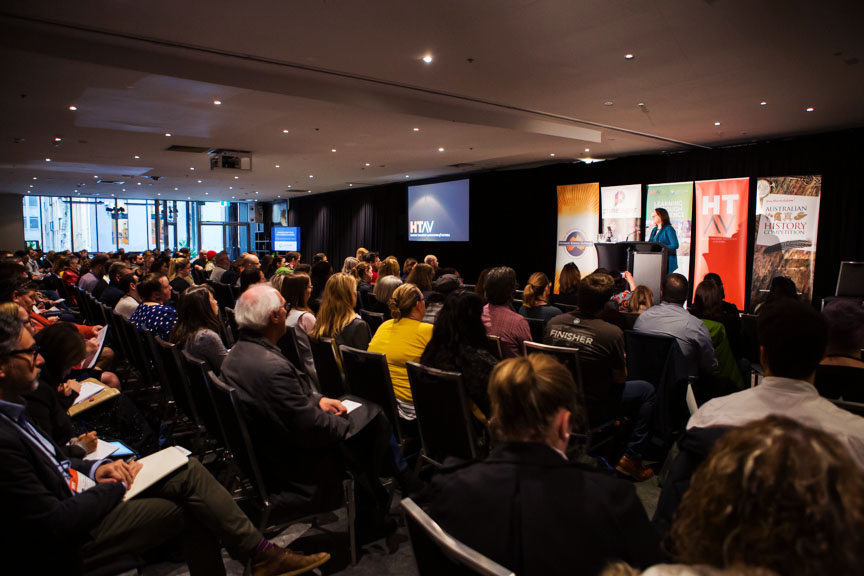 HTAV's Vision and Purpose states that History in Victorian schools will be rigorous, engaging and appropriately valued because teachers of History will be properly resourced, connected to each other and connected to sources of authoritative knowledge and advice. As part of our commitment to achieving these aims, HTAV is offering bursary support for History teachers for whom the fees to attend professional learning may present a barrier.

This support is offered to teachers from a selection of schools with an ICSEA score below 950.

The 2022 bursary included:
2-day attendance at the HTAV 2022 Annual Conference, Thursday 28 – Friday 29 July
1 night accommodation for rural and regional attendees (Thursday night)
Total value: up to $830.00
5 places available
Eligibility: This bursary will be offered to randomly selected schools with an ICSEA score below 950.

Future bursaries: If your school is eligible and you would like to ensure it is considered for future professional learning bursaries, please submit your details here.
23 Feb 23

10:00 am – 3:00 pm

23 Feb 23

9 Mar 23

30 Mar 23

9.00 am - 3.30 pm

30 Mar 23