Agora 2018-3 Teaching History
Teaching History | Agora 2018-3 (vol. 53 no.3)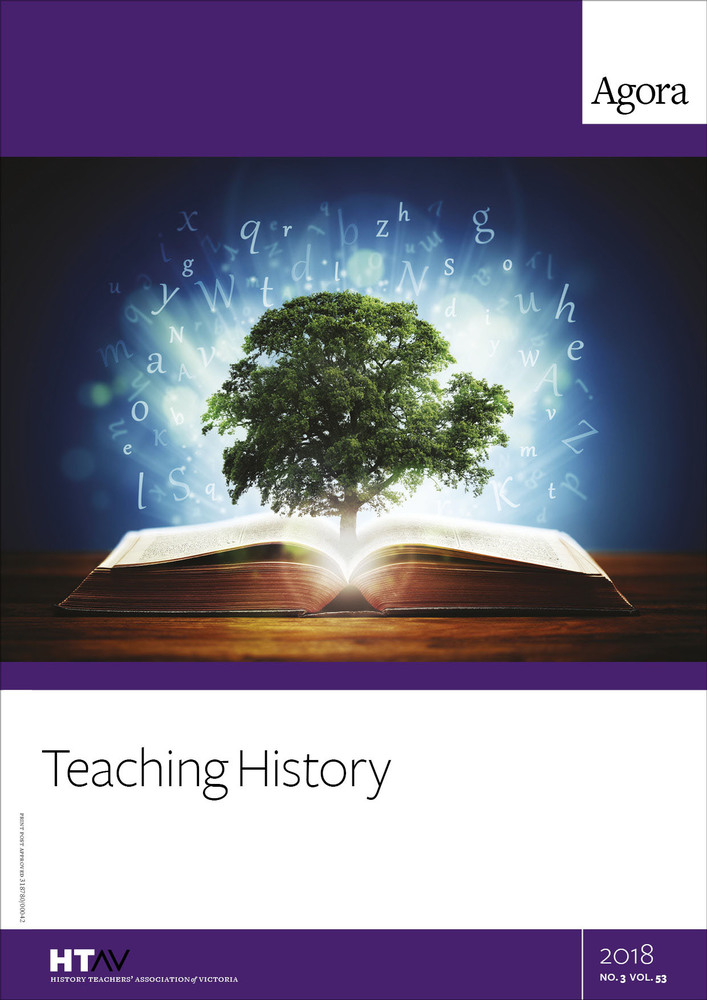 Download complete issue (9.5MB pdf)
Individual downloads

SUNGRAPHÔ
3D-Printed Facsimiles as Classroom Primary Sources: A Comparative Review
by Alistair Kwan and Karl Butler
3D printing brings ancient artefacts into the hands of your students.

THEMA
The Seven Habits of Highly Effective History Teachers
by Luke Cashman
What habits should History teachers cultivate as they strive to reach their professional potential as educators?
Growing High Standards: Using the AITSL Standards to Develop Your Teaching
by Luke Skehan
The AITSL Standards are an unexpectedly flexible and powerful learning tool for shaping teachers' professional development.
Teaching History, Teaching Complexity
by Alan Sears
A prominent Canadian history educator talks about the importance of complexity in historical debates.

PRAKTIKOS
Exploring Educational Excellence Abroad
by Felicity Irwin
A study trip offers insights into the success of the renowned Finnish educational system.
Crafting an Historical Essay from Conception to Final Submission
by Namrata Shipstone
How to convince students that writing great essays does matter and can be learnt.
The History Teacher, the School Librarian and the Zone of Mutual Benefit
by Deb Hull and Susan La Marca
History teachers and school librarians can be strong allies in the pursuit of student engagement and excellence.
The Dynamics of Single-Student VCE Classes
by Sarah Clare and Jo Cartwright
The unique advantages and challenges of teaching a class with only one student.
Ancient History, Country Life and Bertrand Russell
by Rodney Knight
A former HTAV president reflects on busyness, forty years of teaching and a treechange.
A Melbourne Summer in the Ancient World
by Christopher Gribbin
Learn about everything from Minoan lavatories to Socratic argument at the Hellenic Museum Summer School.

KRITIKOS
Reviews
Alex Kopp, Yagan. Reviewed by Oliver Hodson
Matt Murphy, Weight of Evidence. Reviewed by Jo Sayer
Dianne Wolfer, In the Lamplight. Reviewed by Geraldine Ditchburn
Roland Perry, Monash and Chauvel: How Australia's Two Greatest Generals Changed the Course of World History. Reviewed by Chris Tudor
21 Feb 20

9.00 am - 3.30 pm

21 Feb 20

13 Mar 20

1.00 pm–4.10 pm

13 Mar 20

6 Sep 20

10.00am – 1.30pm

6 Sep 20