School Membership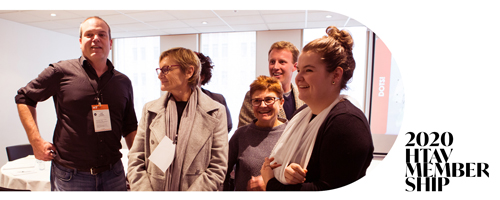 There are many benefits to becoming a school member of HTAV. In addition to the member benefits outlined here, school members also enjoy:
25-35% off registration rates to HTAV events and conferences
5% discount off HTAV publications sold online via the HTAV Resource Shop
Linking multiple teachers and staff to the membership
Easier evidencing of Standard 7.4 of the Australian Professional Standards for Teachers
Plus, you'll be directly supporting the Association that supports you.

Select your membership category below:
* Country rates apply if the address provided is greater than 50 kms from the Melbourne CBD.



Having trouble completing your membership application online?
Should you experience any difficulties, please download the membership application form and return it to HTAV via email at membership@htav.asn.au for processing. There may be a short delay due to manual processing.
---
Online renewals open in October of the year prior and membership begins immediately upon sign-up. Members may join or renew at any time, however we recommend doing so during the October-December renewal period for an easy transition into the new year. 2020 HTAV memberships expire 31 December 2020.

Please note: It is recommended that you avoid using Internet Explorer when completing your membership application as it is not compatible with the online system.
6 Sep 20

10.00am – 1.30pm

6 Sep 20

6 Sep 20

10.00am – 1.30pm

6 Sep 20

6 Sep 20

10.00am – 2.50pm

6 Sep 20