HTAV News
HTAV's 2018 AGM will feature new Vikings exhibition!
8 Mar 18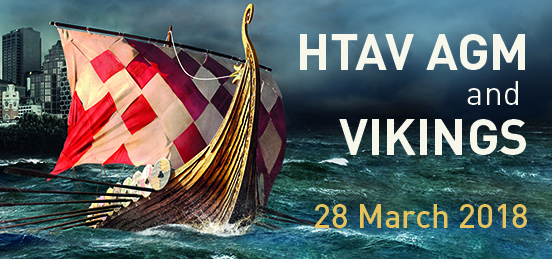 Avoid the crowds, and see the new Vikings exhibition at the Melbourne Museum with old friends and new. All HTAV members are welcome, including all of the people listed under an Institutional Membership.

When: Wednesday, 28 March 2018
Where: Melbourne Museum, Carlton
Price: Free (registration is essential)

Please register by Friday 23 March 2018 to attend this event as places are limited.
1 Jan 19

9.00 am - 3.30 pm

1 Jan 19

14 Mar 19

1.00 pm–4.05 pm

14 Mar 19

8 Sep 19

10.00 am - 5.30 pm

8 Sep 19