Membership Testimonials
INDIVIDUAL TEACHER MEMBERS
"Since my days of being a pre-service teacher I have been a member of HTAV. For over 10 years I have found HTAV to be a very supportive organisation and one that acknowledges the importance of history education. Whenever I have contacted HTAV, the staff have been friendly and accommodating. When attending HTAV professional development sessions, the presenters have been highly knowledgeable of their content and professional in their delivery. I would highly recommend becoming a member of HTAV, especially if you are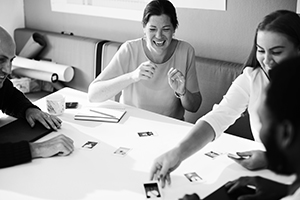 a teacher of VCE History as their PD sessions and resources are invaluable."
Steven Sarafian, Box Hill Senior Secondary College

"As a practising secondary teacher and teacher educator, the HTAV has been (and continues to be) a strong foundation for my professional learning. The conferences and resources the HTAV provides for its members are second to none. More importantly, my individual HTAV membership has provided me with a network of like minded history educators beyond each school or university I have worked in (and into the Twittersphere!) and to me this has been the most rewarding part of my work with history teacher colleagues to date."
Dr Catherine Hart, Flinders Christian Community College

"A membership with the HTAV is a must for any History teacher. A highly professional and supportive organisation, their events, annual conference and publications are of an outstanding quality. Whether you are new to teaching History or even new to the profession, the HTAV offers opportunities to network with and be mentored by experienced teachers as well as opportunities to share teaching strategies and resources. An individual membership offers a range of benefits for teachers and it's something that I have found essential to the development of my teaching practice."
Alexis Watson, Norwood Secondary College

SCHOOL MEMBERS
Primary
"We love History at Carrum PS and we love the passionate approach of the HTAV. Carrum PS has been lucky enough to 'test run' innovative new programs at Latrobe Cottage and the National Sports Museum, and our students' involvement with the annual National History Challenge and Kids' Conference has inspired students' creativity and sense of adventure. We have all benefitted significantly from the enthusiasm of HTAV – history is alive in their hands!"
Marcus Mulcahy, Carrum Primary School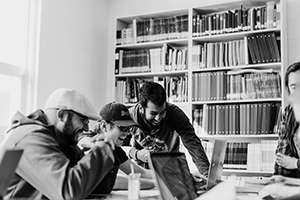 Secondary
"I have taught History for the last thirteen years and have been involved with the HTAV since I was a pre-service teacher, either through my own membership or that of my school. Through the HTAV, I gain access to resources, professional learning, events, conferences and the Agora journals as well as increase my network of history teachers. No government school should be without a membership and the benefits it provides."
Nicole Scott, Alkira Secondary College
"On a Tuesday night in 2011, I interviewed for my first job as a History teacher. I started on the Wednesday morning – teaching a full load of 7-12 History, with no preparation, no resources and no experienced colleagues to draw upon. The main reason I survived my first year of teaching was the professional development, texts and networking opportunities provided by the HTAV. Since then, my continued involvement in HTAV has kept me abreast of current developments in curriculum and best teaching practices, and has helped me become a confident, highly effective teacher of History. HTAV has helped link me to History teachers at a range of schools across the state, sharing ideas and resources, and continually striving to improve my teaching practice."
Ian Lyell, Camberwell Girls Grammar School

ORGANISATION MEMBERS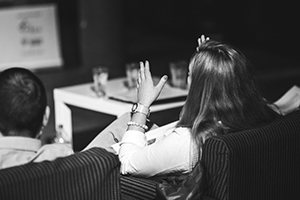 "The National Trust has found the HTAV to be an invaluable partner. A trusted specialist provider of expertise and a brilliant advocate for the place of history in education. Over the last seven years we have contracted them as specialist advisers on curriculum. We have worked with them as partners on new technology projects. We have used their marketing services at their conferences and workshops. Victoria is well served by having such an active and imaginative peak body that serves its members and advances the pursuit of history education and scholarship."
Martin Green, The National Trust of Australia (Victoria)
20 Sep 22

10.00am – 3.00pm

20 Sep 22

17 Nov 22

30 Mar 23

9.00 am - 3.30 pm

30 Mar 23