HTAV News
2018 HTAA National Conference - Call for Workshops/Papers
8 Mar 18
The HTAA is inviting teachers and educators to participate as presenters at the upcoming 2018 HTAA Conference: People, Power, Perspectives. They welcome good practical and assessment ideas!

When: Tuesday 2 - Thursday 4 October 2018
Where: Canberra

For more information, read about it in the latest HTAA e-Bulletin or visit the HTAA website.

Please submit your proposals by Saturday 31 March 2018.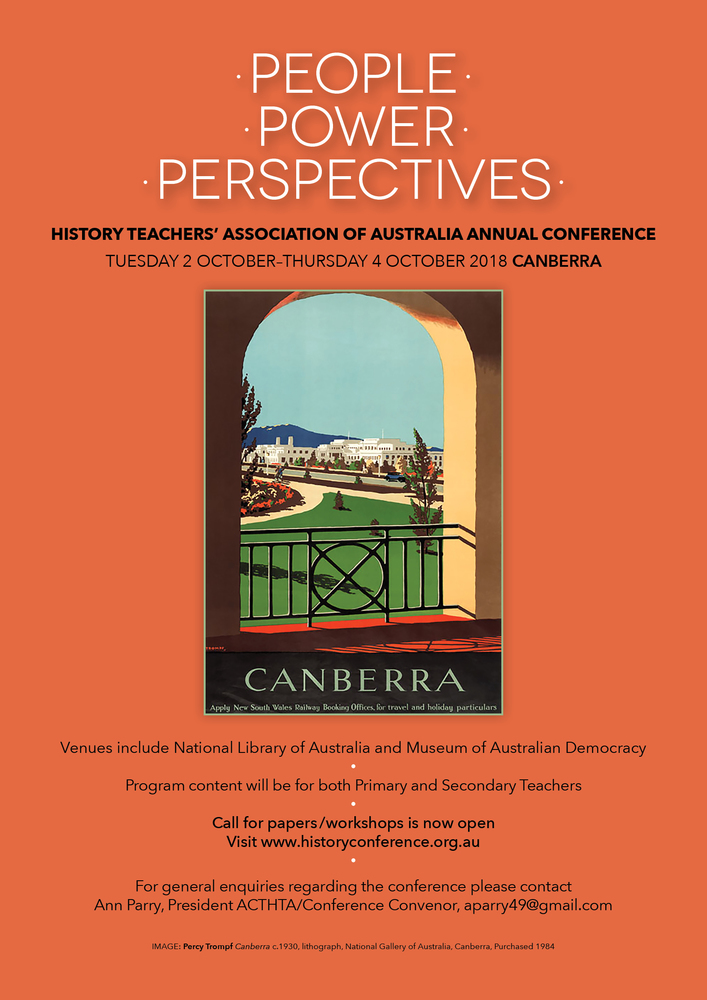 1 Jan 19

9.00 am - 3.30 pm

1 Jan 19

14 Mar 19

1.00 pm–4.05 pm

14 Mar 19

8 Sep 19

10.00 am - 5.30 pm

8 Sep 19