Conference Logistics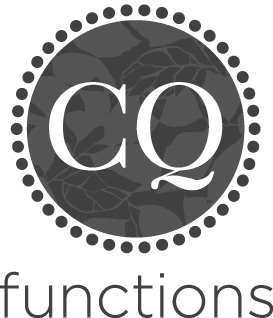 CQ Functions
113 Queen Street, Melbourne

CQ Functions is a vibrant multi-complex in the heart of Melbourne's CBD. The multi-complex encompasses all things hospitality with onsite accommodation.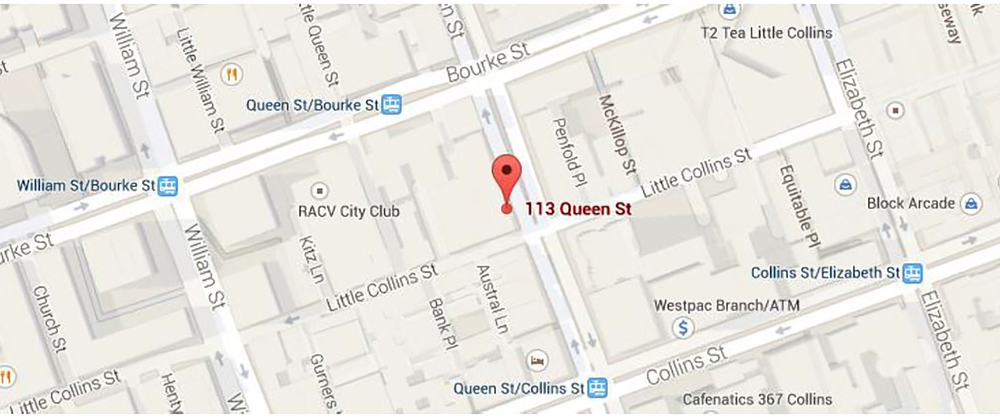 Tram
Trams run along Bourke Street, Queen Street and William Street. All stops are located less than a five-minute walk to the venue.

Train
The venue is a less than 15 minute walk from Flinders Street Station and Southern Cross Station.

Car Parking
Limited onsite parking is available with the entrance at 410 Little Collins Street, Melbourne. This car park is independently owned and operated by Secure Parking; for more information, please see Secure-A-Spot Parking.

Alternatively, there are other car parks near the venue such as Wilsons Parking located at 200 Queen Street, Melbourne.
CitiClub Hotel (on-site)
113 Queen Street, Melbourne
03 9602 1800
Mercure Hotel Melbourne Treasury Gardens, HTAV Member Partner
Exclusive rates are offered to HTAV members. See the HTAV Membership Benefits section on the HTAV website for more details.
13 Spring Street, Melbourne
03 9205 9999
Adina Apartment Hotel
189 Queen Street, Melbourne
03 9934 0000
Oaks on Market
60 Market Street, Melbourne
03 8631 1111

Delegates are encouraged to BYOD (bring your own device) such as laptop, iPad or tablet. Wi-Fi is available within the venue. Please ensure your device is fully charged and wireless enabled.

Tea and coffee on arrival, morning tea and lunch are included in the registration fee. Morning tea and lunch will be served in the exhibition area. Those with special dietary requirements should indicate their needs when registering online.

If you have any special needs please contact Myra Karantzas, HTAV Events Manager on 03 9417 3422 or m.karantzas@htav.asn.au.
22 Feb 19

9.00 am - 3.30 pm

22 Feb 19

14 Mar 19

1.00 pm–4.05 pm

14 Mar 19

8 Sep 19

10.00 am - 5.30 pm

8 Sep 19